PARTNERS >> Institutions




Mewsic Foundation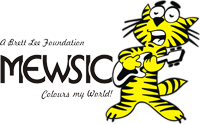 Mewsic is a non-profit organisation started in India by Australian cricket legend Brett Lee. Mewsic's vision is: Every child experiences and benefits from the joy and power of music. Mewsic has entered into partnership with The Music Therapy Trust, to help to heal the physical, mental and emotional wounds of marginalized children. They will work together to offer a 6 month "Songs of Hope"Music Therapy Songwriting Project at Bal Sahyog, a New Delhi based children's home. Dr. Lucanne Magill says"This project will help children to compose and record songs of meaning for themselves and for others. They will be 'leaders' of their own projects and CDs will be created and shared."




Action For Autism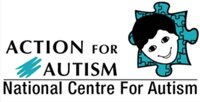 In 2004, Margaret Lobo was invited by Mery Barua of Action For Autism , to give talks on Music Therapy in New Delhi and Mumbai, which led for an overwhelming demand for Music Therapy to be available in India. To meet this demand, TMTT was set up at Open Door School, Jasola Vihar in close partnership with Action For Autism. To know more about AFA, please click here.




Autism Care,Nepal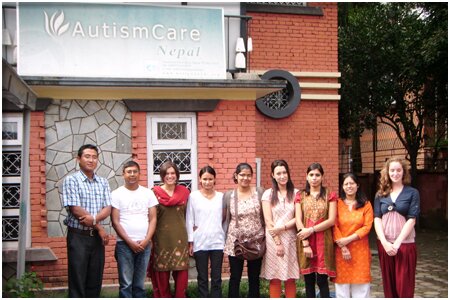 Autism Care Nepal www.autismnepal.org is a small organisation founded in April 2008 by a group of parents of autistic children, to provide information and support for those affected by autism in Nepal.

Autism is a complex, lifelong neurological and developmental disorder that typically appears during the first three years of life. Both children and adults with autism have problems with social communication and social interaction, can avoid eye contact, show limited attachment to others and appear to live in their own world, showing a lack of social awareness.
In Nepal there is very little knowledge of autism; a lack of medical expertise means children are rarely diagnosed, there are few specialised teachers or therapists and society is not willing to accept children with autism. Most will end up in an institution or hidden in the house away from the social world. Autism Care Nepal estimates that there are between 10,000 to 50,000 autistic people in Nepal. We have partnered with Autism Care Nepal and now raising awareness and acting for the rights of autistic children. Both TMTTN and Autism Care Nepal are working to improve diagnosis, provide information and therapies and aiming to provide specialised behavioural and educational programmes for children to develop social skills, speech and language skills and life skills. Music therapy is a vital part of this work.


Aanchal, Delhi





ANCHAL Charitable Trust (ACT), is an independent institution which works in the fields of Health and Education. TMTT as a partner provides Music Therapy group sessions to disadvantaged and disabled slum children enabling their hidden talents and improving social and cognitive skills.


Nehru Memorial Trust, Delhi

Being a proud partner of Nehru Memorial Museum and Library, New Delhi, TMTT is providing Music Therapy sessions aiming to enhance children' s personality and develop self confidence and self esteem and provide them an opportunity to explore music as a medium of self expression. Children from underprivileged society as well as mainstream sections are being benefitted by ongoing regular "Drum Circles" project.
To know more about "Nehru Memorial Museum and Library", please


Bal Sahyog, New Delhi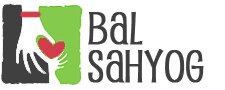 "Music Therapy with the Disadvantaged" is run in collaboration with Bal Sahyog Children's Home. The orphaned and street children engage in music and song writing to help enhance self esteem and improve their social skills.In collaboration with the Bal Sahyog , a general need assessment has been done by TMTT. Specialized Music Therapy project is focused to address children's different needs. Our Music Therapy sessions are currently being designed to help children achieve improved self esteem and improved overall psychosocial skills.

To know more about Bal Sahyog, please click here




Music Basti, Delhi
Music Basti believes in music for community building and personal development. The program focuses on children-at-risk and urban youth through creating participative music education programs and life-skills. Its aim is to create and promote self- confidence and creativity through interaction and sharing in and through music actively, also involving the youth and music community in consultation. To know more, please click here
Naz Foundation, Delhi
Logo should be attached
The Music Therapy Trust has been providing free Music Therapy to HIV children at the NAZ Foundation, a New Delhi based NGO working on HIV/AIDS and Sexual Health since 1994. TMTT proposes to continue providing its music therapy students to NAZ as a placement for their practical work with children. To know more please click here


ADAPT, Mumbai


Blind Welfare Council, Dahod in partnership with Handicap International

Handicap International works on a project named "Inclusion of Disability Issues into the Public Health System of Gujarat". One of their centres, The Blind Welfare Council, has been working with The Music Therapy Trust to develop a music therapy unit for children with multiple disabilities. At the BWC School, The Music Therapy Trust is providing a comprehensive modified music therapy training programme for 6 special educators to use music as a therapeutic tool to improve the lives of 120 children with complex special needs. The special educators now run the Music Club, where the children and teenagers take part in group music making, singing, playing drums, percussion and musical instruments to express themselves. To know more about, please click here




Mangal Murti Trust, Junagadh





Mangal Murti Trust is an institute working for more than 200 children with special needs providing various programs and facilities to the children and families. Mangal Murti trust provides residential hostel facilities for more than 100 mentally and physically challenged children and adults and a day care centre & special education school for more than 100 children. Mangal Murti institute offers early intervention program, social therapy, physiotherapy therapy, vocational training program, speech therapy and an integrated education program along with a special education school.




Navashakti Vidyalaya, Rajkot